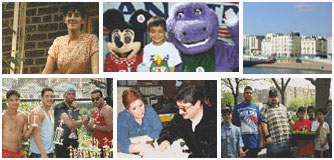 About Our Neighborhood Association

The Brighton Neighborhood Association was established when the neighborhood was in serious decline. Housing stock was down, crime was up, and we formed an organization to declare war against the deterioration of our neighborhood. Over the years, we have fought many battles and won many, but the war rages on. Additionally, our organization has been cited in the congressional record for it's positive impact on the community.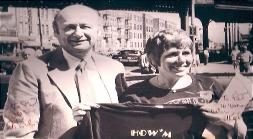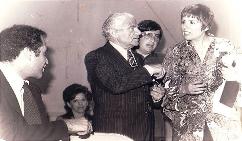 In 1977, Brighton Beach was feeling the effects of a neighborhood in decline. Empty stores appeared along the main commercial strip of Brighton Beach Avenue, and street crime was on the rise. Brighton Beach once a thriving immigrant community, overnight became a shadow of its past as young families in the thousands migrated to other states, boroughs and Long Island to take advantage of the booming development going on and to get away from the crime.
The milk boxes where seniors once sat in circles in deep conversation were gone. The cries of newborn babies were gone. Brighton Beach was becoming a "ghost town". Behind locked doors and gated windows were Senior citizens, living in fear, many had be orphaned by their children and grandchildren.
After about the twelfth mugging on her block, a young mother, a rare breed among so many elderly, decided to fight back. She put out flyers inviting her neighbors to join her and discuss ways to win their community back. At the first lobby meeting 60 residents fearfully showed up. They were told to go back and get five neighbors each and meet again in two days. At that meeting hundreds showed up. Spilling out into Brighton 12th Street.
The young mother, Pat Singer, then told them that together they could make a change in their quality of life. "the only place left for us is the ocean", she let them know, "and it's the wrong time of year to take a swim". The following Saturday she led hundreds of residents (which the New York Daily News reported to be over 500), in a demonstration at the intersection Brighton Beach Avenue and Coney Island Avenue. It was a passionate demonstration, with most of the participants being elderly, and many physically impaired. The intersection used the "Barns Dance" traffic system, which meant that at one point traffic, was stripped in all directions to make the crossing easier. With the traffic stopped, the demonstrators proceeded with wheelchairs, walkers, canes and their own feet. They held the intersection for four hours, a secondary rally was held at P.S. 225 with 1,000 residents (according to the New York Daily News) with former Mayor Abe Beame and Chuck Schumer in attendance. The point was made that more police were needed to protect this "forgotten generation".
It was out of these protests the BRIGHTON NEIGHBORHOOD ASSOCIATION was born.
Over the past 3 decades the Brighton Neighborhood Association has been a shining light in Brighton Beach fighting for the rights of their residents, writing laws, initiating After/Summer School and anti-truancy, as well as ESL Programs. Brighton Neighborhood Association is the voice for those who cannot speak.
Brighton Neighborhood Association specializes in Housing Advocacy, Landlord/Tenant Assistance, Homeowner Counseling, Tenant Organization, Social Services, Health Advocacy, Immigrant Outreach, and Youth Services. After Hurricane Sandy hit in 2012 and the neighborhood hood had been devastated, Brighton Neighborhood Association had teamed up with other local originations to take part in Sandy Recovery Outreach Operations.
The Brighton Neighborhood Association operates out of an office located inside the JP Morgan Chase Bank at 1002 Brighton Beach Avenue and is visited by at least 3,000 residents a year.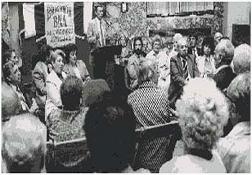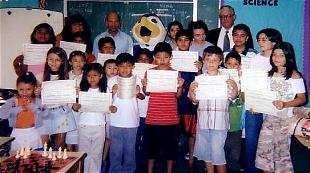 Contact us to learn how our Brighton Neighborhood Association makes a difference in the local community.