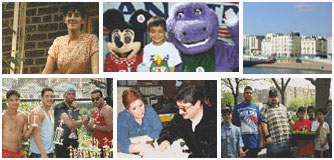 About Our Neighborhood Association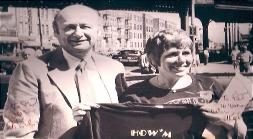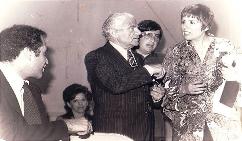 In 1977, Brighton Beach was feeling the effects of a neighborhood in decline. Empty stores appeared along the main commercial strip, Brighton Beach Avenue, and street crime was on the rise. Brighton Beach once a thriving immigrant community, overnight became a shadow of its past as young families in the thousands migrated to other states, boroughs and Long Island to take advantage of the booming development going on.
The milk boxes where seniors sat circles in deep conversation were gone.The cries of newborn babies were gone. Brighton Beach became a "ghost town" while behind locked doors and gated windows. Senior citizens lived in fear and orphaned by their children and grandchildren.
After about the twelfth mugging on her block, a young mother, a rare breed among so many elderly, decided to fight back. She put out flyers inviting her neighbors to join her and discuss ways to win their community back. At the first lobby meeting 60 residents fearfully showed up. They were told to go back and get five neighbors each and meet again in two days. At that meeting hundreds showed up. Spilling out into Brighton 12th Street.
The young mother, Pat Singer, then told them that together they could make a change in their quality of life. "the only place left for us is the ocean," she let them know, "and it's the wrong time of year to take a swim." The following Saturday she led these hundreds, which the DAILY NEWS© reported to be over 500, in a demonstration at the intersection Brighton Beach Avenue and Coney Island Avenue. It was a passionate demonstration, with most of the participants being elderly, and many physically imparted. The intersection used the "Barns Dance" traffic system, which meant that at one point traffic, was stripped in all directions to make the crossing easier. With the traffic stopped, the demonstrators proceeded with wheelchairs, walkers, canes and their own feet. They held the intersection for four hours, a secondary rally was held at P.S. 225 with 1,000 residents (according to the New York Daily News) with former Mayor Abe Beame and Chuck Schumer in attendance. The point was made that more police were needed to protect this "forgotten generation". Out of these protests the BRIGHTON NEIGHBORHOOD ASSOCIATION was born.

Today the Brighton Neighborhood Association operates out of an office located inside the JP Morgan Chase Bank at 1002 Brighton Beach Avenue and is visited by at least 3,000 residents a year. This is out intake and administrative office which also oversees our Youth Division which was initiated in 1980. Our youth activities include after school centers, anti-truancy programs and a unique summer school, SECOND CHANCE. Since its inception, over 1,500 students have received a SECOND CHANCE.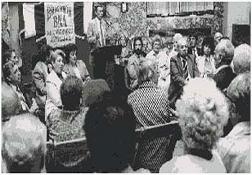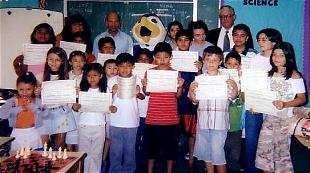 The Wonderful History of the Brighton Beach Neighborhood
Brighton Beach has been the home for immigrants since the 1900s when the first European Jews settled in this beachfront community. The community. Hummed with the sounds of Yiddish for a number of decades, but one day the children of these first settles grew up and moved out.
In the 1980s a new dialogue was heard on the streets, a new wave of Russian immigrants washed ashore in Brighton Beach. It was a cultural shock for them and for the older Americans who remained. Language for many was a barrier frustrating many of the new arrivals. One senior Russian woman explained through a translator, "in Russia I was an educated woman, but now I speak like a kindergarten child." Another Russian man thought he would find the streets paved with gold. Instead he saw blocks of garbage and litter. He was dismayed by the condition of the city. Pat Singer, the Executive Director, held his hand and quietly explained that in this country you can be as successful as you want to be if you put your mind to it. That same man today is a successful businessman who has developed excellent English skills and lives in a co-op. He has a car, TV, and his daughter; Svetlana is now "Lana". Back in 1977, there was a bridge to cross. A Russian housewife believing that the floors were cement took a bucket of soapy water and spilled it over her kitchen floor raining on her neighbor. A Russian Jewish man opened up a butcher store with a kosher sign and sausages hanging in the window. He thought that because he was Jewish, the store was Kosher. Neighborhood Rabbis ascended on him and he received a quick course in Judaism. Back in the 70s, McDonalds closed down here, which should have made the Guinness Book of Records.
Today Brighton Beach Avenue, the main commercial strip, is bustling. We have numerous Russian Nightclubs and restaurants, which could rival Manhattan clubs of the 1930s when long-legged statuesque dancers framed in huge colorful feathers ascend onto the stage to enchant. Presently, the shows feature top Russian singers, specialty acts, mimes, and other entertainers. Brooklyn gave birth to some of the World's top performers and today we see a rebirth of new talent right here in Brighton Beach. Chain stores are now inverting in this "old world" community. Joining the new Russian Americans are immigrants from the Middle East and Asia. Walking through Brighton Beach is much like viewing a kaleidoscope, which is ever changing, yet ever exciting.
Contact us to learn how our Brighton Neighborhood Association makes a difference in the local community.