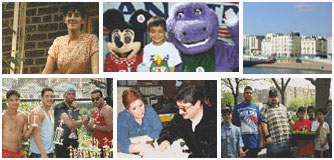 Here is a list of our favorite links. We hope this list helps you.
Brighton Neighborhood Association

Come visit us on facebook, click the box below.



NY Rising Recovery Resources Center

Governor Cuomo created the Office of Storm Recovery in June 2013 to centralize recovery and rebuilding efforts in storm-affected municipalities throughout New York State. under the New York Rising umbrella, is working to respond to communities' most urgent rebuilding needs while also identifying long-term and innovative solutions to strengthen the State's infrastructure and critical systems for the future. New York Rising programs include: 1) the Housing Recovery program, which provides homeowners with assistance for home repairs/rehabilitation, mitigation and elevation, and buyouts; 2) the Small Business program, which includes small business grants of $50,000 or more and low-interest loans for businesses recovering from the storms; and 3) the Community Reconstruction Program, which provides assistance through a community-driven initiative to develop distinct comprehensive recovery plans which increase resilience and economic development in the regions affected by these three storms.
Brooklyn Community Board 13
DESCRIBE THE LINK